Sunday, October 13, 2019, 2:00pm
Orpheum Theatre
Come herald VAMSO's 2019/20 season with an exciting opening bound to captivate the imagination, starting with Strauss' Overture to 'Die Fledermaus' and the beautiful, sweeping interplay of melody and harmony in Saint-Saëns' Cello Concerto No. 1. Filled with warm harmonies and engaging melodies, Mendelssohn's Symphony No. 4 transports you to the bright and sunny landscapes of Italy bursting with youthful… Read more »
Saturday, October 12, 2019, 7:00pm
Koerner Recital Hall at VAM
Free Admission: VAM's Young Artist Collegiate Program (YACP) gives musically exceptional high school students a head start into college level studies through an intensive program that includes academics and ensemble courses. As they take to the stage and perform, come for an evening concert to celebrate the talents and gifts of these young, budding musicians.
Sunday, October 6, 2019, 1:00 & 3:00pm
Koerner Recital Hall at VAM
Free Admission: VAM's monthly series features students from a variety of programs celebrating all levels of musical learning. Join the VAM community in its tradition of music topped with a serving of tea and strawberries!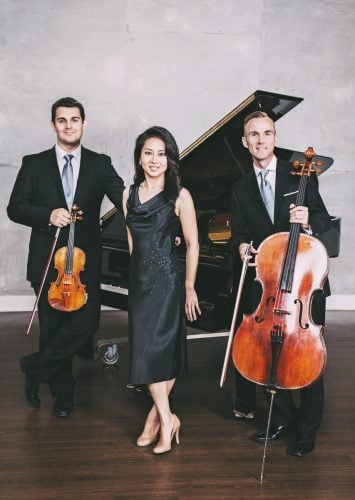 Sunday, September 15, 2019, 2:00pm
Koerner Recital Hall at VAM
From heartbreaking lament to joyful exuberance, Koerner Piano Trio opens the season with a full range of musical emotion. Featuring soloistic roles for each instrument, Haydn's Trio in D Major tickles the ear with humour and livelihood. A grief-laden theme opens Rachmaninoff's Trio Elegiaque No. 1, which gradually transforms into a bold and animated spirit. This gripping pathos… Read more »
Saturday, June 1, 2019, 10:00am
Koerner Recital Hall at VAM
This event, originally scheduled for May 18, has been moved to June 1. Free admission: Representing one of VAM's key foundational programs that builds essential skills of music training, group piano students of Rebecca Kelly present their year-end performance.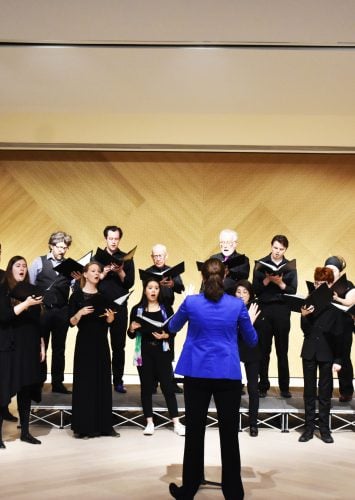 Saturday, June 1, 2019, 2:00pm
Koerner Recital Hall at VAM
Free admission: Vancouver Viols join VAM Schola Cantorum for a unique presentation of ancient and contemporary music for voices and viol consort. Music by Nico Muhly, Orlando Gibbons, John Wilbye, and Henry Purcell.
Friday, May 31, 2019, 7:30pm
Koerner Recital Hall at VAM
Free admission: One of VAM's fastest growing communities, the Adult Learning Program is a celebration of lifelong learning through music. Come hear a highlight of our adult learners in an evening gathering of music, food, and conversation!
Koerner Recital Hall at VAM
In VAM's most prestigious competition, distinguished students compete for the chance to appear as featured soloist in the Vancouver Academy of Music Symphony Orchestra's 2019/20 season. Competition time is dependent on number of applicants and will be posted online in early May, 2019.
Sunday, May 26, 2019, 2:00pm
Orpheum Theatre
Free admission: Since 1969, VAM's reputation has been built on the success of our Suzuki program with some of North America's most experienced instructors of this proven methodology. One of the most primary principles of the Suzuki method is the importance placed in music as a shared experience, reflected in this culminating festival where many… Read more »
Sunday, May 26, 2019, 2:00pm
Koerner Recital Hall at VAM
Free admission: Swing into spring with classics rendered by VAM's jazz orchestra named after Vancouver's very own 'King of Swing' and VAM supporter, Dal Richards.